OUR STORY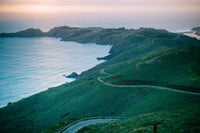 Why We Started
​Just a few short years ago, without a high-end choice, most 4-5 star properties were hesitant to consider implementing a shampoo dispenser fixture.  The patented Amenity Station provides all of the positive attributes of a dispensing system, while not deterring from a property's design, elegance or from a guest's luxury experience.  
Aquamenities offers the first and only tamper-resistant fixture designed to provide full-size branded or licensed amenity products for luxury properties.  The fixture's elegant design, clean lines and quality construction has made it a perfect solution for many 4 and 5 star properties around the world.
Owners applaud the savings in product waste, recycling, shipping and labor.  For the guest, the benefits far outweigh the appeal of the small bottle.  With over 450,000 units in use around the world, we have received positive feedback from over 99% of guests and property owners alike
We Care About Our Customers
We stand behind our products and want to make sure you are pleased with your investment.  We have implemented our fixture and supported the largest hotel brands in the world. Our stainless steel fixtures come with a 3 year warranty and there is a 1 year warranty on bottles and pumps.  Should you need to reorder bottles, pumps or keys at any time, you can order online or call our customer service department.  In-stock replacement parts are generally shipped within 3 business days of the order.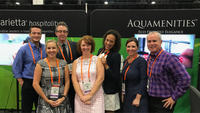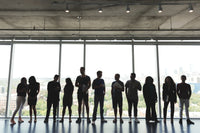 Meet Our Team
Our team is here to help you with sustainability journey.
Ken Haworth - Founder and CEO/President
Wendy Haworth - Vice President/CFO
Suzanne Hafar - Director of Operations
Vincent Domier - Director National Accounts
Ariann Diffenderfer - Client Services Manager
Ron Morris - Production Manager
Jacky Farley - Customer Support Specialist
Alex Barrientos - Production Assistant